REVIEWS
See what our clients are saying.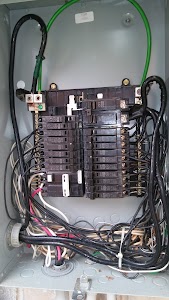 Based on 70 reviews


Zachary Schneider
03:20 08 Dec 22
They are very through and notice every little detail. Any question or concern I had was answered. The inspection reports are uploaded in a timely manner also. I would definitely recommend them.


Houston Home Hunt
17:54 09 Apr 22
He helped promptly and provided an excellent inspection for my client in a timely manner. I will definitely be recommending him to my clients in the future.

A Google User
17:54 09 Apr 22
He helped promptly and provided an excellent inspection for my client in a timely manner. I will definitely be recommending him to my clients in the future.

Aliee Goldner
17:14 13 Jan 22
This is the second time I've had Anthony inspect my new home and it's for good reason. He is quick, very thorough, responds very quickly. I know I will be in good hands with him. I will only ever recommend Byrds Eye Inspections - its affordable and so so so worth it!

Eric McPherson
18:15 06 Dec 21
Anthony is an excellent home inspector. He was very professional and thorough and explained problems that he found in a easy to digest way for someone who is a first time homebuyer. He answered any question I had. The report was very detailed and delivered in a timely fashion. I would recommend Byrd's Eye Inspection to anyone going through the home buying process.

Juan Sanchez
14:04 27 Jun 20
I found Bryd's Eye Inspection through Angie's list as part of the best inspectors in my area. Anthony did a fantastic job with our inspection report. He was very detailed and took his time with the inspection. Anthony's prices are competitive and you are sure to get quality service when calling Bryd's Eye Inspection. When I communicated with Anthony he was quick to respond and made sure we got everything we needed. I highly recommend Anthony's services!

Stanley Forest
23:44 29 Apr 20
Was prompt and professional. Awesome. It cost but it's worth the money Kept me from going through on what would have turned Into monster home instead of a dream home.Thanks Anthony

Monica Chau
22:02 29 Apr 20
Anthony was great. He was always quick in response when I had questions, good with phone call questions. He is very competitive with his pricing and offers courtesies for military members. He did a very thorough inspection, and walked us through everything he did. Received the report the next day, and included a summary pdf for easy reading. You definitely get an amazing experience with Anthony and his company.

D Reyes
20:05 20 Apr 20
Anthony inspected 2 homes for me. Both reports were *very* detailed. I was able to make an educated decision not to purchase the first home I was about to lock myself on. The 2nd home he inspected, he squeezed us in on his busy schedule and got our inspection done right away. He is definitely customer service oriented and I hope this review is helpful to potential clients. I would highly recommend!

Amaury & Cynthia Sanchez
17:16 06 Nov 19
VERY DETAILED and informative. I was on a short timeline and yet after calling him one evening, he was able to get me in the next afternoon and have the report to me by the next MORNING. He had great communication as well. I would definitely recommend him to anyone. Thank you so much Anthony!!!

Shauntell Black
16:32 01 Oct 19
Anthony Byrd was very productive and professional during my home inspection. His inspection was timely and thorough. I would highly recommended his services. As a first time homebuyer, the process can be pretty overwhelming, but Mr. Byrd answered all of my questions to help me understand what needed to be done.
See All Reviews